Personal, Reliable, Supported Hosting
At Hosting with Service, we are dedicated to providing a cost effective way for our customers to have a presence on The Internet. We offer a full range of Web Hosting packages with fast personable service before and after the sale.
What Makes Hosting with Service.com Unique?
It's Our Personal Service!
Whether you just need a simple one-page Web Site and Company Email or you want to provide your customers with a full online shopping experience, we can get you up and running with a site that can't help but get results.
The number one problem to starting your new website is fear of commitment. There is so much information on The Internet that is About The Internet that you could postpone starting your website to do more research forever! We've done the research for you and the main thing you need is a company that will 'take care of you" and your business when it comes to your companies Public Persona.
DON'T WAIT ANY LONGER!
Procrastination is your enemy. Select which size is right for you from the left column and fill out the online form to get on your way. We'll be there to help along the way. Don't worry about it, just DO IT NOW!
Cheap-Quick-&-Easy has never worked in business. No such lure (ex., $5 domains, free hosting, instant sites) should impact your decision on where to place your income-generating future. We are NOT the cheapest Hosting Company, but we ARE very reasonably priced and we are there for you after the sale consistently.
DOMAIN SEARCH
Looking for a new Domain Name?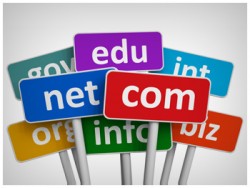 Our Domain Manager Program is FREE!
Search for an available .com name and sign-up to register your new find for just $16.00 a year. Our Manager Program will notify you 60 days prior to expiration each year and if you choose it will even auto-renew for you.
There is no cost to look and see what names are available for you to register. You can just go there and try every combination you want until you find the one or more that are going to work for you. Then, if you are ready, you can elect to purchase their registration from our Accredited ICANN domain registrar.
Click the image to the right to start looking now!